from ,
just sold a home using HomeLight
Find the perfect Norman real estate agent
We analyze millions of home sales to find the best performing real estate agents.
Top Norman real estate agents
Norman, OK may have 1,982 real estate agents, but you're looking for the cream of the crop. Homelight analyzes performance data from all of Norman's active agents to find you those with the best objective results. The top 3% of Norman agents boast impressive numbers: They complete 78.1% more real estate transactions each year than the average agent, and sell homes 83.4% faster.
"We contacted the first realtor that HomeLight suggested and this proved to be the realtor we chose to list with. We had four offers on the property within the week.Thank you HomeLight!"
Phillip H.
See how 20 of the top REALTORS® and real estate agents in Norman, OK stack up
Find your perfect real estate agent in Norman
Why you need a top real estate agent in Norman, OK
There are 1,982 real estate agents in Norman, OK right now. Properties are listed for 70 days on average. The difference in time spent on the market in Norman, OK for top agents is 1.8x less than the time an average agent spends on a given housing transaction.
Top Seller's Agents
Top seller's agents in Norman work with 1.8x more properties, gain sellers 3.7% on sales, and move homes off the market 29.92 days quicker when compared with average seller's agents.
Sale Price / List Price (%)
Days on Market
Lower is better
Top Buyer's Agents
Want someone experienced with proven results? A top Norman real estate agent helps 76.3% more buyers purchase homes than the average agent, and knocks 9.7% more off the list price while they're at it.
Sale Price / List Price (%)
Lower is better
Ratings and reviews of top real estate agents in Norman, OK
Recent reviews for Norman real estate agents and REALTORS

"November 2020: I felt the need to update my review. We recently sold our home. There was no question who we were going to use. Whitney has been EXTRAORDINARY. She has kept in contact with us the last three years and gave amazing recommendations if we needed something fixed or updated. During this ..."

Bonnie Cox
Levinson Real Estate
"I loved her want to adopt her. Beautiful, inside and out. Went way beyond duty to help me. Brought her own notary to my home and the notary even signed our absentee ballots. Also she said that if we needed anything at all to let her know and she would help us (even though we were finished with the sale of the house."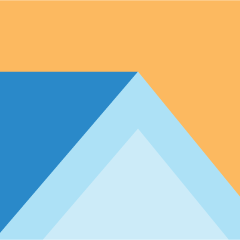 Anita White
Tom Gotcher Real Estate
"I would recommend them a hundred times over! Tom and his wife Karen always made themselves available to my husband and I for many house tours. They also were quick to answer all the questions and concerns that came up during the home buying process. Their strengths are definitely in communication an..."
"HomeLight pointed me to a very hard-working, top-notch local Realtor, who helped us to sell and close on the home quickly and for top dollar! "
David D..
"The HomeLight website was easy to navigate and quickly provided a few recommendations for agents in our area. Very successful and easy process."
Bob Z.
"HomeLight is the way to go! It allowed me to interview three top agents in my area and choose one that I felt I could work with well. My agent sold the house quickly."
Marilyn M.
Meet top real estate agents who focus on these
Norman

neighborhoods
| | |
| --- | --- |
| Active Agents | 55 |
| Time on Market | 85 |
| Avg. Sale Price | $135,687 |
| | |
| --- | --- |
| Active Agents | 46 |
| Time on Market | 63 |
| Avg. Sale Price | $206,311 |
| | |
| --- | --- |
| Active Agents | 59 |
| Time on Market | 76 |
| Avg. Sale Price | $87,688 |
Check out some of
our other

resources for

Norman

homeowners
When's the best time to sell your
home in Norman?
Use housing market data in Norman to learn the best and worst months
to sell your home.
How much commission do real estate
agents make?
Use this calculator and real estate agent commissions data
to find out.
Sell your house
in Norman fast
Find out what cash buyers are willing to pay for your
home right now.
Advice from America's
Top Agents
Get the latest real estate tips and learn how to sell your home faster and
for more money.
Simple real
estate calculators
Use our free calculators to help you make informed financial decisions when buying or
selling a home.
Find out what your
home is worth
Get a free estimated value of your home in less
than 2 minutes.
Find your perfect real estate agent in Norman, OK