Find the perfect Pelham real estate agent
We analyze millions of home sales to find the best performing real estate agents.
Top Pelham real estate agents
HomeLight looks at every one of the 373 active Pelham, NY real estate agents and measures how they stack up against the average agent. In Pelham, the top 3% of agents buy and sell in 93 days and work on 479 homes.
"We're so relieved that the whole house-buying process is complete. We went with HomeLight at the beginning of it because we... needed a great, reliable agent working for us. Made the entire process so much easier. Thank you Homelight for your help!"
Kevin M.
See how 20 of the top REALTORS® and real estate agents in Pelham, NY stack up
Find your perfect real estate agent in Pelham
Why you need a top real estate agent in Pelham, NY
In Pelham, homes sit on the market an average of 142 days, and sell for 95.4% of the list price. Having a top agent by your side can save you serious time and money. The top 3% of Pelham agents move homes off the market in 93 days, and get better price results: Buyers get 5.3% knocked off the list price, and sellers get 5.1% more than their list price.
Top Seller's Agents
Top seller's agents in Pelham sell 48.99 days faster than the average agent, make sellers 5.1% more on the sales, and move 1.8x more properties.
Sale Price / List Price (%)
Days on Market
Lower is better
Top Buyer's Agents
When working the top 3% of Pelham buyer's agents, you can save up to $122,543 on your home purchase--that's 1.4x more savings than the average agent.
Sale Price / List Price (%)
Lower is better
Ratings and reviews of top real estate agents in Pelham, NY
Recent reviews for Pelham real estate agents and REALTORS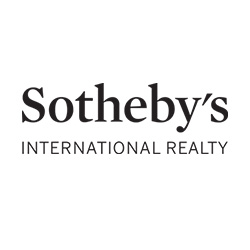 Loretta Fan
Mcclellan Sotheby's International Realty
"Loretta is outstanding. We inherited a home on Witherbee in Pelham Manor from our parent's estate. All of us live in different parts of the country so it was difficult to travel to NY to be involved with the preparation of the house and sale. It was also being sold in the height of the Covid pande..."

Mike Perez
Keller Williams Realty
"Absolutely wonderful experience! Anthony was able to get my offer accepted above other offers due to his persistence and professionalism. He fought for me and his persistence and responsiveness were second to none. We closed escrow in less than 30 days and he made himself available whenever I had an..."

Dale Schwartz
Keller Williams Realty
"We had a fantastic experience working with Anthony. He made very helpful suggestions for the changes we needed to make to show our home in the best light. The changes were thoughtful and used a reasonable amount of our time and money which we appreciated. Anthony was pleasant to interact with throug..."
"I tell everyone about HomeLight. It's free! They connected me with agents who brought tons of useful info to our first meeting. The one I chose sold my home fast and for more than the asking price."
JM H..
"I was extremely happy with HomeLight's service. HomeLight... provided 2 extremely well qualified real estate agents. We felt we could not loose with either of them. The agent we chose was wonderful and went above and beyond. We sold in 3 days"
Sandi D.
"I had never sold a house and didn't know any Realtors when I came across HomeLight. What blessing it was! I'm genuinely happy with the entire experience and would recommend HomeLight to anyone. "
Ed S.
Find top real estate agents in cities near Pelham, NY
Check out some of
our other

resources for

Pelham

homeowners
When's the best time to
sell my home?
Use housing market data in your city to learn the best and worst months
to sell your home.
Real estate commission
in Pelham
Use this calculator and real estate agent commissions data
to find out.
Sell your house
in Pelham fast
Find out what cash buyers are willing to pay for your
home right now.
Advice from America's
Top Agents
Get the latest real estate tips and learn how to sell your home faster and
for more money.
Simple real
estate calculators
Use our free calculators to help you make informed financial decisions when buying or
selling a home.
Find out what your
home is worth
Get a free estimated value of your home in less
than 2 minutes.
Find your perfect real estate agent in Pelham, NY