Find the perfect Ridgefield real estate agent
We analyze millions of home sales to find the best performing real estate agents.
Top Ridgefield real estate agents
Ridgefield, CT has 2.1x real estate agents, so how do you know who's right for you? HomeLight looks at each agent's historical performance data to identify those that will get you the best results. Ridgefield's top 3% of agents do 477 real estate transactions per year. Compare that to the average agent who does transactions a year — the top agent completes 83.3% more transactions! And that level of experience pays off for buyers and sellers alike.
"I would like to express my gratitude to Homelight for recommending the best agent in the Milford area to list my property... I had been trying to sell my condo since 2013 without any luck... in less than 60 days I completed the sale of my condo. "
Danielle O.
See how 20 of the top REALTORS® and real estate agents in Ridgefield, CT stack up
Find your perfect real estate agent in Ridgefield
Why you need a top real estate agent in Ridgefield, CT
Why settle for any average agent when the top 3% of real estate agents can help you save $66,993 more on a home purchase and move a home 2.1x faster than the local average? Top Ridgefield real estate agents are more experienced, work more transactions, and make more money on home sales.
Top Seller's Agents
If you're wanting to save time and cash, look no further than Ridgefield's top 3% of real estate agents: they sell homes 67.76 days faster than the average agent, and save their sellers 46.5x more money along the way.
Sale Price / List Price (%)
Days on Market
Lower is better
Top Buyer's Agents
Finding the right real estate agent in Ridgefield can have a big impact on your bottom line. A top 3% agent helps 1.8x more buyers, and can save you $66,993 more on your home purchase than an average agent.
Sale Price / List Price (%)
Lower is better
Ratings and reviews of top real estate agents in Ridgefield, CT
Recent reviews for Ridgefield real estate agents and REALTORS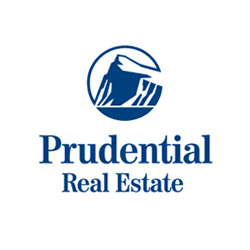 Robin L
Prudential Connecticut Realty
"We have used Garth for about 20 years since transferring to Fairfield County after attending college out of state. He has worked on 4 properties with us: 1 rental and 3 purchases. We have always been extremely pleased with Garth's knowledge of the market as well as his ability to make us feel comfo..."

Anna Isner
William Raveis Real Estate
"Sergio met with me at my home, after having done field research on similar houses in my neighborhood, and explained each house he found and compared them to my home. He arranged to have a photographer take beautiful pictures of my house. He had my home viewed by many prospective buyers and other re..."
"I received an offer on the first day with the first showing for $11,000 more than my asking price. Other buyers didn't even get to see the house. Thank you HomeLight for connecting me with Shelly. "
Sebastian G.
"After contacting HomeLight, I promptly received phone calls from three highly qualified real estate professionals. I was very comfortable and impressed with all three of the agents... Without hesitation or reservation, I highly recommend HomeLight!"
Stephen V.
"My experience with Homelight was truly world class... I had an offer on my house within 2 weeks of being on the market and I truly would not have had such a successful experience without Homelight... I will definitely use their service in the future!"
Andrew L.
Find top real estate agents in cities near Ridgefield, CT
Check out some of
our other

resources for

Ridgefield

homeowners
When's the best time to sell your
home in Ridgefield?
Use housing market data in Ridgefield to learn the best and worst months
to sell your home.
How much commission do real estate
agents make?
Use this calculator and real estate agent commissions data
to find out.
Sell your house
in Ridgefield fast
Find out what cash buyers are willing to pay for your
home right now.
Advice from America's
Top Agents
Get the latest real estate tips and learn how to sell your home faster and
for more money.
Simple real
estate calculators
Use our free calculators to help you make informed financial decisions when buying or
selling a home.
Find out what your
home is worth
Get a free estimated value of your home in less
than 2 minutes.
Find your perfect real estate agent in Ridgefield, CT