from ,
just sold a home using HomeLight
Find the perfect Rockwood real estate agent
We analyze millions of home sales to find the best performing real estate agents.
Top Rockwood real estate agents
HomeLight examines the transaction history for the 649 active Rockwood real estate agents to find the best ones. The top 3% of real estate agents in Rockwood get homes off the market in 46 days and sell for $136 more than the average.
"We loved the service we received from HomeLight! It was such a relief to know our house was sold before moving to another state... Thank you for helping us find the right Realtor to sell our house. "
Kirsten W.
See how 20 of the top REALTORS® and real estate agents in Rockwood, MI stack up
Find your perfect real estate agent in Rockwood
Why you need a top real estate agent in Rockwood, MI
Why settle for any average agent when the top 3% of real estate agents can help you save $22,162 more on a home purchase and move a home 1.6x faster than the local average? Top Rockwood real estate agents are more experienced, work more transactions, and make more money on home sales.
Top Seller's Agents
A top Rockwood seller's agent sells 1.8x more properties, gets you 4.5% more for your home, and sells 38.6% faster than the average agent.
Sale Price / List Price (%)
Days on Market
Lower is better
Top Buyer's Agents
The top 3% Rockwood buyer's agents buy 1.7x more homes in the same area and save $42,631 on their clients' home purchases. That's 52.0% more savings than the average home sale!
Sale Price / List Price (%)
Lower is better
Ratings and reviews of top real estate agents in Rockwood, MI
Recent reviews for Rockwood real estate agents and REALTORS

tsc
Keller Williams Professionals
"Was not very satisfied with Chad. Would have liked much more in terms of communication from him concerning the process and updates, as selling homes are not something people do everyday. He was very organized with the first meeting, however none of the procedures or updates that he went over at the ..."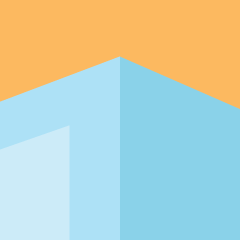 Patricia M Fix
Weicher Realtors - Cass
"I have known Renata for probably 15 or more years. She is an honest, hard working agent who always has her clients best interest first and foremost. She has sold a number of homes/condos for me and the experience has always been top notch. If you are looking for an agent who is honest and knows..."

G.F.
Park Avenue Realty Inc
"We originally bought a flip house with Gretchen's help 11 years ago and kept it as a rental. We were so impressed with her and all the effort that she put into making that deal happen, then flash forward 11 years and we were ready to sell the rental. We searched to find Gretchen for help agai..."
"I have never had a more seamless, professional, and efficient business transaction than I had using HomeLight... Our home sold for the amount we expected. The closing was easy... I wish I had more homes to sell."
Susan C.
"HomeLight was helpful for me in finding a quality Realtor in an area I was not familiar with. HomeLight provided the research and information I needed to select and hire the right Realtor for my needs. "
Greenstone F.
"HomeLight helped us get in contact with several top agents. We interviewed and picked the one that best met our needs, and were able to close in under 45 days, all without ever needing to get on a plane or go out of our way."
Cathy M.
Find top real estate agents in cities near Rockwood, MI
Check out some of
our other

resources for

Rockwood

homeowners
When's the best time to sell your
home in Rockwood?
Use housing market data in Rockwood to learn the best and worst months
to sell your home.
How much commission do real estate
agents make?
Use this calculator and real estate agent commissions data
to find out.
Sell your house
in Rockwood fast
Find out what cash buyers are willing to pay for your
home right now.
Advice from America's
Top Agents
Get the latest real estate tips and learn how to sell your home faster and
for more money.
Simple real
estate calculators
Use our free calculators to help you make informed financial decisions when buying or
selling a home.
Find out what your
home is worth
Get a free estimated value of your home in less
than 2 minutes.
Find your perfect real estate agent in Rockwood, MI