Find the perfect Sheridan real estate agent
We analyze millions of home sales to find the best performing real estate agents.
Top Sheridan real estate agents
Here's what you can expect when working with the top 3% of the 530 active real estate agents in Sheridan, CA: the top Sheridan real estate agents can sell your home 26.52 days faster than the local average, save up to $32,517 on a home purchase, and make $9,075 more on a home sale when compared to the average agent.
"I would highly recommend HomeLight to help you through the process of finding that just right, excellent Realtor. It will take a load off you and make the process of putting your house on the market much more enjoyable instead of a chore."
Lori D.
See how 20 of the top REALTORS® and real estate agents in Sheridan, CA stack up
Why you need a top real estate agent in Sheridan, CA
In Sheridan, in general, homes sit on the housing market for 75 days. Out of the 530 active real estate agents, the average agents only work with 177 properties while the top 3% of agents work with 729. See how top real estate agents in Sheridan compare on other aspects of the real estate business.
Top Seller's Agents
Top seller's agents in Sheridan work with 1.8x more properties, gain sellers 3.6% on sales, and move homes off the market 26.52 days quicker when compared with average seller's agents.
Sale Price / List Price (%)
Days on Market
Lower is better
Top Buyer's Agents
When working the top 3% of Sheridan buyer's agents, you can save up to $32,517 on your home purchase--that's 1.6x more savings than the average agent.
Sale Price / List Price (%)
Lower is better
Ratings and reviews of top real estate agents in Sheridan, CA
Recent reviews for Sheridan real estate agents and REALTORS

Tom and Judy Bernhard
NewVision Realty Group
"Roxanne made the selling process a much more pleasant experience than expected. She is personable and takes the initiative to resolve any issue. We sold our investment property rather quickly during a pandemic. She gave us good tips and helpful ideas. We got our price and the process afterwards wen..."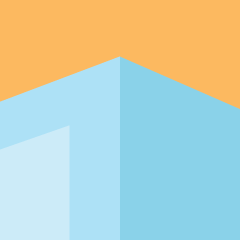 Karen Jeffers
Louise's Real Estate
"We recently purchased a home with the real estate agent, Sharon Bradshaw's of Louise's Real Estate in Wheatland, California. We have been looking for 10+ years and Sharon has patiently been there for us the entire time. We had a large list of "have-to-have's" in a lower price range "shoe-string-bud..."

katie la morte
Realty One Group Complete
"Stephanie is one of the most knowledgeable, ethical, and kindest people I know. Stephanie helped my husband and I buy our 1st home. We had no idea what we wanted or could afford when we started out. But Stephanie was so patient with us as we went through trial and error to find the house we could ma..."
"Realtors can claim anything, but the objective data that HomeLight collects on number of homes sold, price range, and time period, are facts that cannot be challenged."
Shirley S.
"We were very pleased with HomeLight's easy application for finding us the perfect Realtor match. I joked with my friends and family and said I went to Match.com to find the best Realtors. We would highly recommend them. "
Jill D.
"We were very happy with the Realtor that HomeLight recommended. We are new to the area so it was nice to have someone experienced and full of tips about the different towns."
Jim W.
Find top real estate agents in cities near Sheridan, CA
Check out some of
our other

resources for

Sheridan

homeowners
When's the best time to
sell my home?
Use housing market data in your city to learn the best and worst months
to sell your home.
Real estate commission
in Sheridan
Use this calculator and real estate agent commissions data
to find out.
Sell your house
in Sheridan fast
Find out what cash buyers are willing to pay for your
home right now.
Advice from America's
Top Agents
Get the latest real estate tips and learn how to sell your home faster and
for more money.
Simple real
estate calculators
Use our free calculators to help you make informed financial decisions when buying or
selling a home.
Find out what your
home is worth
Get a free estimated value of your home in less
than 2 minutes.