from ,
just sold a home using HomeLight
Find the perfect Spencer real estate agent
We analyze millions of home sales to find the best performing real estate agents.
Top Spencer real estate agents
HomeLight runs the stats on each of the 230 agents in Spencer so that you can select the top performing real estate agents. The top 3% Spencer agents work with 766 homes and get them sold in 38 days.
"HomeLight pointed me to a very hard-working, top-notch local Realtor, who helped us to sell and close on the home quickly and for top dollar! "
David D..
See how 20 of the top REALTORS® and real estate agents in Spencer stack up
Find your perfect real estate agent in Spencer
Why you need a top real estate agent in Spencer, OK
In Spencer, in general, homes sit on the housing market for 70 days. Out of the 230 active real estate agents, the average agents only work with 183 properties while the top 3% of agents work with 766. See how top real estate agents in Spencer compare on other aspects of the real estate business.
Top Seller's Agents
Work with a top Spencer seller's agent who sells homes 31.85 days faster than the average agent and make sellers 3.9% more on their home sales.
Sale Price / List Price (%)
Days on Market
Lower is better
Top Buyer's Agents
In Spencer, top buyers agents help home buyers save $24,325 on a home. The top agents, on average, place 1.8x the number of transactions as average agents in Spencer.
Sale Price / List Price (%)
Lower is better
Ratings and reviews of top real estate agents in Spencer, OK
Recent reviews for Spencer real estate agents and REALTORS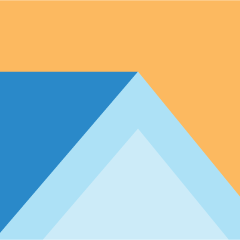 Anita White
Tom Gotcher Real Estate
"I would recommend them a hundred times over! Tom and his wife Karen always made themselves available to my husband and I for many house tours. They also were quick to answer all the questions and concerns that came up during the home buying process. Their strengths are definitely in communication an..."
"HomeLight is the way to go! It allowed me to interview three top agents in my area and choose one that I felt I could work with well. My agent sold the house quickly."
Marilyn M.
"We contacted the first realtor that HomeLight suggested and this proved to be the realtor we chose to list with. We had four offers on the property within the week.Thank you HomeLight!"
Phillip H.
"The HomeLight website was easy to navigate and quickly provided a few recommendations for agents in our area. Very successful and easy process."
Bob Z.
Find top real estate agents in cities near Spencer, OK
Frequently Asked Questions
Check out some of
our other

resources for

Spencer

homeowners
Sell your house
in Spencer fast
Find out what cash buyers are willing to pay for your
home right now.
When's the best time to
sell my home?
Use housing market data in your city to learn the best and worst months
to sell your home.
Find out what your
home is worth
Get a free estimated value of your home in less
than 2 minutes.
How much commission do real estate
agents make?
Use this calculator and real estate agent commissions data
to find out.
Advice from America's
Top Agents
Get the latest real estate tips and learn how to sell your home faster and
for more money.
Simple real
estate calculators
Use our free calculators to help you make informed financial decisions when buying or
selling a home.
Find your perfect real estate agent in Spencer, OK