Find the perfect Surfside real estate agent
We analyze millions of home sales to find the best performing real estate agents.
Top Surfside real estate agents
HomeLight crunches the numbers of 1,353 active real estate agents in Surfside, FL to find the best ones. Surfside's top 3% of real estate agents move homes off the market in 72 days, compared to the 123-day local average, and sell for $136,199 more than the average agent.
"HomeLight will make your decision making so much easier. They give you three choices and all choices have proven track records. They take the hassle out of finding the right real estate firm!"
Debra K.
See how 20 of the top REALTORS® and real estate agents in Surfside, FL stack up
Why you need a top real estate agent in Surfside, FL
In Surfside, where homes stay on the market an average of 123 days, it's crucial to have a top performing real estate agent. Top Surfside agents do 309 real estate transactions a year, compared to the average agent who does 114. Plus, our data shows the best agents save you time and money.
Top Seller's Agents
In contrast with the average Surfside real estate agent, the top seller's agents sell 239.67 more homes, close deals 51.03 days faster, and earn sellers an extra 8.3% on each home sale.
Sale Price / List Price (%)
Days on Market
Lower is better
Top Buyer's Agents
Top buyer's agents in Surfside save their clients $304,062 on transactions and purchase 1.7x more homes than the average agent.
Sale Price / List Price (%)
Lower is better
Ratings and reviews of top real estate agents in Surfside, FL
Recent reviews for Surfside real estate agents and REALTORS

Robert Hadland
Keller Williams Premier Properties
"We are overflowing with praise for Jen Reyes. I'm not the sort of person that typically does well with sitting back and following advice, but this is one situation where that was ABSOLUTELY the best approach to take. A few of my takeaways: - Spot-on valuation - Absolutely perfect list date timin..."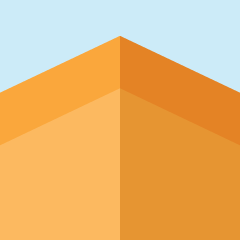 Easter esther
Harding Realty, Inc.
"Vivian is unique. She really spend all the time necessary and helps you for a to z ,just as if she was buying and selling for herself. Honest, intelligent, and sweet. She has dedicated her whole life to real estate.she always says that is why she doesn't have time for her private life. The best if the best!!?!!"
"I was delighted with the service that HomeLight provided to assist in my search for a good Realtor to act for me in the sale of my condo.. My condo sold in three days and was the easiest property transaction I have ever had. Thank you."
Jennifer C.
"Our experience with HomeLight could not have gone better... She got us about twenty thousand dollars more than we expected. I would recommend any of the three agents HomeLight recommended, it was a hard choice, they were all good."
Larry M.
"We found the questions to be very helpful in directing us to agents who focused on the area and homes in which we would be most interested... Without HomeLight, our buying process would have been much more time-consuming and complicated. "
John M.
Find top real estate agents in cities near Surfside, FL
Check out some of
our other

resources for

Surfside

homeowners
When's the best time to sell your
home in Surfside?
Use housing market data in Surfside to learn the best and worst months
to sell your home.
Real estate commission
in Surfside
Use this calculator and real estate agent commissions data
to find out.
Sell your house
in Surfside fast
Find out what cash buyers are willing to pay for your
home right now.
Advice from America's
Top Agents
Get the latest real estate tips and learn how to sell your home faster and
for more money.
Simple real
estate calculators
Use our free calculators to help you make informed financial decisions when buying or
selling a home.
Find out what your
home is worth
Get a free estimated value of your home in less
than 2 minutes.