from ,
just sold a home using HomeLight
Find the perfect Swansboro real estate agent
We analyze millions of home sales to find the best performing real estate agents.
Top Swansboro real estate agents
HomeLight looks at the performance data of the top-performing real estate agents in Swansboro, NC to show you only the best matches. This is what a top Swansboro real estate agent looks like: they make their sellers $4,548 more money than the average agent, save $37,264 more for buyers, and work 80.2% more transactions.
"HomeLight suggested the top three agents in the area based on what we were looking for. We went with our top pick and couldn't have been happier! Every first-time home buyer should use HomeLight."
Jeff T.
See how 20 of the top REALTORS® and real estate agents in Swansboro stack up
Find your perfect real estate agent in Swansboro
Why you need a top real estate agent in Swansboro, NC
Why settle for any average agent when the top 3% of real estate agents can help you save $22,088 more on a home purchase and move a home 2.1x faster than the local average? Top Swansboro real estate agents are more experienced, work more transactions, and make more money on home sales.
Top Seller's Agents
Top seller's agents, when compared again the average real estate agent in Swansboro, sell 1.8x the number of homes and sell them 45.91 days faster.
Sale Price / List Price (%)
Days on Market
Lower is better
Top Buyer's Agents
Want someone experienced with proven results? A top Swansboro real estate agent helps 76.8% more buyers purchase homes than the average agent, and knocks 12.1% more off the list price while they're at it.
Sale Price / List Price (%)
Lower is better
Ratings and reviews of top real estate agents in Swansboro, NC
Recent reviews for Swansboro real estate agents and REALTORS

"Tina Brannen is extremely professional and personable. Her attention to detail and knowledge simplified my home selling process while placing any concerns I initially had about investing in real estate at rest. I will gladly direct any referral to her and look forward to working with her on future projects."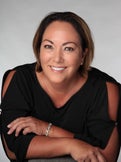 Ray/Ann
Berkshire Hathaway HomeServices Hometown, REALTORS ®
"Christina was not only knowledgeable of the market, but treated us like family. She was always available to answer any questions we had and did her best to negotiate a fair price for the home that we made an offer on, and now own. Her staff is professional, helpful, and very friendly. We would rec..."
Jake Mars
Hometeam Real Estate Of Jacksonville
"Very rude and doesn't follow North Carolina state laws. He has properties that he rents out himself and is a money hungry scum lord. If you have issues in you place he refuses to look at it or even fix it. If you complain about a issue then he will tell you to just move and that he doesn't have to a..."
"HomeLight provided a wonderful service. We were at our wits end with an agent that we exhausted our 6 month contract with trying to sell our rental... The agent was very nice and worked hard to get the house sold."
Candi S.
"I am so happy that I contacted Homelight and used the referral... My home was under contract in 30 days and this was during the holidays and during a very bad cold spell..."
Phyllis C.
"HomeLight did an excellent job at matching me with an experienced professional... If I ever need an experienced Realtor, I will definitely choose HomeLight again. "
Alec J.B.
Find top real estate agents in cities near Swansboro, NC
| | |
| --- | --- |
| Active Agents | 502 |
| Time on Market | 71 |
| Avg. Sale Price | $185,000 |
| | |
| --- | --- |
| Active Agents | 770 |
| Time on Market | 60 |
| Avg. Sale Price | $152,000 |
| | |
| --- | --- |
| Active Agents | 530 |
| Time on Market | 73 |
| Avg. Sale Price | $177,500 |
Frequently Asked Questions
Check out some of
our other

resources for

Swansboro

homeowners
Homes for sale
in Swansboro
Discover your perfect home in the neighborhood
of your dreams.
Sell your house
in Swansboro fast
Find out what cash buyers are willing to pay for your
home right now.
When's the best time to sell your
home in Swansboro?
Use housing market data in Swansboro to learn the best and worst months
to sell your home.
Find out what your
home is worth
Get a free estimated value of your home in less
than 2 minutes.
How much commission do real estate
agents make?
Use this calculator and real estate agent commissions data
to find out.
Advice from America's
Top Agents
Get the latest real estate tips and learn how to sell your home faster and
for more money.
Find your perfect real estate agent in Swansboro, NC