from ,
just sold a home using HomeLight
Find the perfect Terrytown real estate agent
We analyze millions of home sales to find the best performing real estate agents.
Top Terrytown real estate agents
There are 712 real estate agents in Terrytown, LA but we use data to find the best ones. HomeLight compares the agent performance data in your area to find real estate agents who get the job done 1.6x faster than the average Terrytown, LA real estate agent.
"Our house sold much sooner than we expected. I am so thankful we went through HomeLight to find our real estate agent. We totally recommend the service."
Patricia D.
See how 20 of the top REALTORS® and real estate agents in Terrytown stack up
Find your perfect real estate agent in Terrytown
Why you need a top real estate agent in Terrytown, LA
In Terrytown, where homes stay on the market an average of 92 days, it's crucial to have a top performing real estate agent. Top Terrytown agents do 419 real estate transactions a year, compared to the average agent who does 134. Plus, our data shows the best agents save you time and money.
Top Seller's Agents
A top Terrytown seller's agent sells 1.8x more properties, gets you 3.9% more for your home, and sells 37.7% faster than the average agent.
Sale Price / List Price (%)
Days on Market
Lower is better
Top Buyer's Agents
When working the top 3% of Terrytown buyer's agents, you can save up to $27,338 on your home purchase--that's 1.5x more savings than the average agent.
Sale Price / List Price (%)
Lower is better
Ratings and reviews of top real estate agents in Terrytown, LA
Recent reviews for Terrytown real estate agents and REALTORS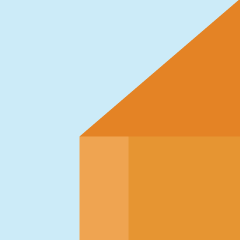 D. Virginie terry
Re/max N.o. Properties
"Well she is my daughter but she hasn't been in touch with me since Katerina. I still wander why. I guess I was a real horrible mother. I must have been a monster. I dream about having my grand son ringing at my door someday before I die.........Last time I saw him he was eighteen month old. Can't wa..."

Ernestine Fisher
Samantha Bush-Real Estate Services
"I am a first time homebuyer. I was truly afraid of the process. Samantha helped ease my fears. She explained the process to me and help me understand every thing that happened in the home buying process. I did not have to do a lot of leg work. She took care of that for me so that I did not have..."
"As we were preparing to sell our home, we decided to use HomeLight. We received more than the asking price and closed in a timely manner. If we need any referrals, we'll check with Homelight again."
Kathryn T.
"I was very pleased with my Homelight experience. I received multiple referrals from very qualified Realtors. I felt the entire process was easy and professional. I would highly recommend Homelight."
Marcia S..
"Your service did not disappoint! We had a full asking cash offer within 12 hours of our list. We are very pleased with the HomeLight service and have already recommended it to our friends and family. "
Jeremy P.
Find top real estate agents in cities near Terrytown, LA
Frequently Asked Questions
Check out some of
our other

resources for

Terrytown

homeowners
Sell your house
in Terrytown fast
Find out what cash buyers are willing to pay for your
home right now.
When's the best time to
sell my home?
Use housing market data in your city to learn the best and worst months
to sell your home.
Find out what your
home is worth
Get a free estimated value of your home in less
than 2 minutes.
How much commission do real estate
agents make?
Use this calculator and real estate agent commissions data
to find out.
Advice from America's
Top Agents
Get the latest real estate tips and learn how to sell your home faster and
for more money.
Simple real
estate calculators
Use our free calculators to help you make informed financial decisions when buying or
selling a home.
Find your perfect real estate agent in Terrytown, LA