from ,
just sold a home using HomeLight
Find the perfect Tijeras real estate agent
We analyze millions of home sales to find the best performing real estate agents.
Top Tijeras real estate agents
HomeLight compares historical data on all of Tijeras, NM's 152 real estate agents to find you the best of the best. The city's top 3% agents do 1.8x more deals a year than the average agent, and move homes off the market 32.3% quicker.
"My husband and I sold our home in Colorado and purchased another in New Mexico. The agents we chose were recommended by HomeLight. We couldn't be happier in what was a very stressful situation."
Mary R.C.
See how 20 of the top REALTORS® and real estate agents in Tijeras, NM stack up
Find your perfect real estate agent in Tijeras
Why you need a top real estate agent in Tijeras, NM
Looking for a top real estate agent in Tijeras, NM? We found that the top 3% of San Francisco real estate agents work on 1310 properties compared to the average agent's 265 deals, and move home 31.36 days faster than the local average.
Top Seller's Agents
What kind of results can you get with a top seller's agent in Tijeras? They sell 1.8x more properties, save their sellers $10,217 more, and move homes 1.3x faster than average agents.
Sale Price / List Price (%)
Days on Market
Lower is better
Top Buyer's Agents
Top Tijeras buyer's agents help 1.8x more buyers than average agents, and save their buyers 42.8% more money.
Sale Price / List Price (%)
Lower is better
Ratings and reviews of top real estate agents in Tijeras, NM
Recent reviews for Tijeras real estate agents and REALTORS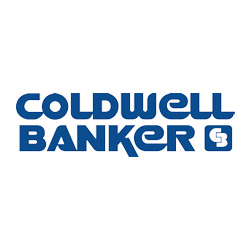 Ella Rose White
Coldwell Banker Legacy
"Giulia was wonderful! She listed our recently-renovated home and sold it quickly, professionally, and for a higher price than any other in our neighborhood. She was unfailingly professional, kind and so knowledgeable about the market. She was present for every showing, and spent a lot of time with ..."

Yvonne
Realty One of New Mexico
"I was living in a hotel and I'm a first time home buyer. Dennis went above and beyond to find me a condo I could afford and get me out of that hotel. He answered all of my questions very quickly and honestly. Being a single woman I was apprehensive being by myself while showing me properties, he bo..."
"HomeLight provided a user interface that allowed me to easily contact several agents with high ratings. The first Realtor that responded sold my home. I recommend HomeLight and will use them again. "
LJ Peterson.
"We had a great experience finding an agent through HomeLight. HomeLight had excellent customer service and very quick turnaround time when we had questions. I would absolutely recommend this company to anyone looking to buy or sell their home."
Lisa A.
"HomeLight provides a very good service to those who are unfamiliar with the real estate world. "
Earl S.
Check out some of
our other

resources for

Tijeras

homeowners
When's the best time to
sell my home?
Use housing market data in your city to learn the best and worst months
to sell your home.
How much commission do real estate
agents make?
Use this calculator and real estate agent commissions data
to find out.
Sell your house
in Tijeras fast
Find out what cash buyers are willing to pay for your
home right now.
Advice from America's
Top Agents
Get the latest real estate tips and learn how to sell your home faster and
for more money.
Simple real
estate calculators
Use our free calculators to help you make informed financial decisions when buying or
selling a home.
Find out what your
home is worth
Get a free estimated value of your home in less
than 2 minutes.
Find your perfect real estate agent in Tijeras, NM