from ,
just sold a home using HomeLight
Find the perfect Townsend real estate agent
We analyze millions of home sales to find the best performing real estate agents.
Top Townsend real estate agents
HomeLight analyzes hundreds of thousands transactions to identify the best real estate agents of Townsend. And here's what we know about the top 3% of the 377 active Townsend real estate agents: compared to the average agent, the top 3% work 1.7x more transactions and move homes 45.8 days faster.
"I contacted HomeLight to connect me with an agent that specialized in waterfront property. HomeLight quickly provided contact information for two agents that could meet my needs."
Jean M..
See how 17 of the top REALTORS® and real estate agents in Townsend stack up
Find your perfect real estate agent in Townsend
Why you need a top real estate agent in Townsend, DE
You're making one of the biggest financial transactions of your life. Don't you want an expert by your side? The top 3% of agents in Townsend sell an average of 73.4% more homes than the city's average agent, and they help 69.6% more buyers purchase homes. Top Townsend agents don't only have more experience. They also save their clients serious time and money, and HomeLight's got the data to back it up.
Top Seller's Agents
Top seller's agents in Townsend know how to help their clients make up to $15,829 more on home sales and can sell their homes 45.8 days faster than the average agent.
Sale Price / List Price (%)
Days on Market
Lower is better
Top Buyer's Agents
Top buyer's agents in Townsend save their clients $52,113 on their new home. Buyer's agents in Townsend buy 1.7x more houses than the average agent.
Sale Price / List Price (%)
Lower is better
Ratings and reviews of top real estate agents in Townsend, DE
Recent reviews for Townsend real estate agents and REALTORS
Michael King
Keller Williams-Newark
"Todd and Maria were excellent. They did everything over and above for us. I searched Homelight after not being satisfied with another agent from a totally different agency. Todd came in and took over the much stressful headache of trying to sell a house for us. Not only did he sell the house but he ..."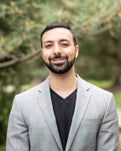 Aasya Tabassum
Compass RE
"Rakan was fantastic to work with! He sold our home (which he helped us buy as our first home a couple years ago) in just 4 days for more than it we listed for. He was always available to answer any questions, and made sure that we had a smooth closing with no problems along the way. We are currently..."
"Thanks to HomeLight I was connected with my realtors, Steve and Karen. The process of getting an offer and contract through closing was a smooth transaction."
Brittany R.
"Our realtor was an outstanding real estate agent and HomeLight's recommendation was certainly a plus to getting our property sold quickly."
Carole C.
"HomeLight followed up to ensure I had found an agent I liked & offered additional help if needed. Advisors on the phone were very polite and helpful."
Lynn S.
Find top real estate agents in cities near Townsend, DE
| | |
| --- | --- |
| Active Agents | 748 |
| Time on Market | 69 |
| Avg. Sale Price | $215,000 |
| | |
| --- | --- |
| Active Agents | 1,271 |
| Time on Market | 69 |
| Avg. Sale Price | $173,500 |
| | |
| --- | --- |
| Active Agents | 699 |
| Time on Market | 66 |
| Avg. Sale Price | $225,000 |
Frequently Asked Questions
Check out some of
our other

resources for

Townsend

homeowners
Sell your house
in Townsend fast
Find out what cash buyers are willing to pay for your
home right now.
When's the best time to
sell my home?
Use housing market data in your city to learn the best and worst months
to sell your home.
Find out what your
home is worth
Get a free estimated value of your home in less
than 2 minutes.
How much commission do real estate
agents make?
Use this calculator and real estate agent commissions data
to find out.
Advice from America's
Top Agents
Get the latest real estate tips and learn how to sell your home faster and
for more money.
Simple real
estate calculators
Use our free calculators to help you make informed financial decisions when buying or
selling a home.
Find your perfect real estate agent in Townsend, DE