from ,
just sold a home using HomeLight
Find the perfect Wauregan real estate agent
We analyze millions of home sales to find the best performing real estate agents.
Top Wauregan real estate agents
Wauregan, CT has 260 active real estate agents for you to choose from. But how do you know if you're selecting the best one in your area? HomeLight analyzes performance history and past transactions to give you the top 3% of Wauregan real estate agents, who work 1.7x more transactions and move homes in 75 days.
"II was looking to sell my house in Connecticut and did a quick web search along with web searches for agents. I highly recommend HomeLight from a sellers perspective. From the initial contact to follow up it could not have been more professional."
Ann S.
See how 20 of the top REALTORS® and real estate agents in Wauregan stack up
Find your perfect real estate agent in Wauregan
Why you need a top real estate agent in Wauregan, CT
Wauregan has 260 active real estate agents, but how do you know which one is right for you? The top 3% of real estate agents in Wauregan move homes 39.55 days faster than the average agent and work 399.47 more properties.
Top Seller's Agents
The top 3% of seller's agents in Wauregan sell 1.7x more homes in the same area as an average agent. They also make 5.6% more on their clients' home sales.
Sale Price / List Price (%)
Days on Market
Lower is better
Top Buyer's Agents
Top Wauregan agents help buyers purchase 1.7x more homes, and save their buyers $1,076 compared to the average agent who saves buyers -$8,626.
Sale Price / List Price (%)
Lower is better
Ratings and reviews of top real estate agents in Wauregan, CT
Recent reviews for Wauregan real estate agents and REALTORS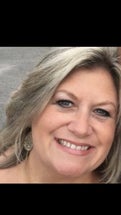 Kriisyb
Priority Real Estate Group,llc
"For future reference make sure you are reading the inclusion/exclusions before allowing your clients to make an offer on a home. We were pressured into leaving a utility that was stated NOT part of the sale agreement. Weeks after the offer was accepted on our part there was a demand that we leave th..."
"I found HomeLight quick and easy to use to help me select a Realtor to sell my second home. I selected the first Realtor on the HomeLight list and am pleased to report that I closed on the home within 30 days of listing."
Jane L.
"Having returned to my home town after a long absence, I didn't have any connections to recommend a good agent to help with the sale of my parent's home. HomeLight connected me with a great agent who had the home sold in less than 3 weeks."
Mary W.
"We would highly recommend HomeLight as a valuable resource to find the perfect agent to sell any type of property."
Terri B.
Find top real estate agents in cities near Wauregan, CT
| | |
| --- | --- |
| Active Agents | 954 |
| Time on Market | 85 |
| Avg. Sale Price | $161,325 |
Frequently Asked Questions
Check out some of
our other

resources for

Wauregan

homeowners
Sell your house
in Wauregan fast
Find out what cash buyers are willing to pay for your
home right now.
When's the best time to
sell my home?
Use housing market data in your city to learn the best and worst months
to sell your home.
Find out what your
home is worth
Get a free estimated value of your home in less
than 2 minutes.
How much commission do real estate
agents make?
Use this calculator and real estate agent commissions data
to find out.
Advice from America's
Top Agents
Get the latest real estate tips and learn how to sell your home faster and
for more money.
Simple real
estate calculators
Use our free calculators to help you make informed financial decisions when buying or
selling a home.
Find your perfect real estate agent in Wauregan, CT