from ,
just sold a home using HomeLight
Find the perfect Waynesboro real estate agent
We analyze millions of home sales to find the best performing real estate agents.
Top Waynesboro real estate agents
HomeLight compares historical data on all of Waynesboro, VA's 114 real estate agents to find you the best of the best. The city's top 3% agents do 1.9x more deals a year than the average agent, and move homes off the market 44.7% quicker.
"HomeLight took the guesswork out of choosing an agent and paired us with two local Realtors who had the knowledge and expertise to guide us through our home buying experience. Their process was quick, their people were professional and friendly, and the experience we had with the agents they recommended was superb."
Lauren W.
See how 8 of the top REALTORS® and real estate agents in Waynesboro stack up
Find your perfect real estate agent in Waynesboro
Why you need a top real estate agent in Waynesboro, VA
When it comes to making one of the biggest financial decisions of your life, you need the right real estate team by your side. Top agents do 87.7% more deals than average agents, and those negotiation skills pay off big time: Sellers save 4.1x more money and buyers save 1.6x more money with a top agent.
Top Seller's Agents
A top seller's agent in Waynesboro makes $13,093 more dollars for sellers, wraps up the selling process 59.08 days faster, and sells 625.56 more homes than the average agent.
Sale Price / List Price (%)
Days on Market
Lower is better
Top Buyer's Agents
Top Waynesboro buyer's agents help 1.9x more buyers than average agents, and save their buyers 53.8% more money.
Sale Price / List Price (%)
Lower is better
Ratings and reviews of top real estate agents in Waynesboro, VA
Recent reviews for Waynesboro real estate agents and REALTORS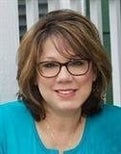 Leann
Monticello Country Realtors
"Candice was amazing. She is responsive, knowledgable, your advocate, professional, personable, and goes above and beyond what most realtors will do for their clients. Candice has relationships with many businesses related to real estate sales, so when I was having trouble getting responses, she was ..."
"I used HomeLight because I had no idea about the quality or integrity of local agents. I found, through word-of-mouth, that some Realtors do not live up to their advertisements. I am glad that HomeLight is there and is not paid to recommend anyone"
Joseph T.
"I moved to Richmond without knowing much about the area. I had seen an ad for HomeLight and decided to see what it was about. I got connected with some different options for realtors and it worked out great. I used one of the realtors who was suggested and started looking for houses within a week. It was a quick and easy process, and I was connected with a good, reliable agent. "
Brian T.
"I visited all the sites and HomeLight was the best. I typed in my address and zip and out popped two top realtors that had the best experience selling homes in my area. Excellent service...Very simple way to find a realtor."
Anthony A.A.
Find top real estate agents in cities near Waynesboro, VA
| | |
| --- | --- |
| Active Agents | 784 |
| Time on Market | 71 |
| Avg. Sale Price | $281,985 |
Frequently Asked Questions
Check out some of
our other

resources for

Waynesboro

homeowners
Sell your house
in Waynesboro fast
Find out what cash buyers are willing to pay for your
home right now.
When's the best time to
sell my home?
Use housing market data in your city to learn the best and worst months
to sell your home.
Find out what your
home is worth
Get a free estimated value of your home in less
than 2 minutes.
Real estate commission
in Waynesboro
Use this calculator and real estate agent commissions data
to find out.
Advice from America's
Top Agents
Get the latest real estate tips and learn how to sell your home faster and
for more money.
Simple real
estate calculators
Use our free calculators to help you make informed financial decisions when buying or
selling a home.
Find your perfect real estate agent in Waynesboro, VA