from ,
just sold a home using HomeLight
Find the perfect Waynesville real estate agent
We analyze millions of home sales to find the best performing real estate agents.
Top Waynesville real estate agents
Waynesville, OH has 1.6x real estate agents, so how do you know who's right for you? HomeLight looks at each agent's historical performance data to identify those that will get you the best results. Waynesville's top 3% of agents do 971 real estate transactions per year. Compare that to the average agent who does transactions a year — the top agent completes 82.1% more transactions! And that level of experience pays off for buyers and sellers alike.
"Their experience and dedication is unmatched. I would, without hesitation, recommend HomeLight to anyone looking for a way to connect with a top realtor in your local market."
George M.
See how 13 of the top REALTORS® and real estate agents in Waynesville stack up
Find your perfect real estate agent in Waynesville
Why you need a top real estate agent in Waynesville, OH
Waynesville's top 3% of real estate agents save buyers 6.1% more on home purchases and help sellers make $11,341 more on their home sales when compared to the average agent. Top real estate agents in Waynesville also work 971 transactions, which is 1.8x more than the average in the area.
Top Seller's Agents
Top seller's agents in Waynesville sell 1.8x more homes, and close 1.4x quicker. With a top agent by your side, you'll save $11,341 more than with an average agent.
Sale Price / List Price (%)
Days on Market
Lower is better
Top Buyer's Agents
Top buyer's agents in Waynesville save their clients $30,946 on transactions and purchase 1.8x more homes than the average agent.
Sale Price / List Price (%)
Lower is better
Ratings and reviews of top real estate agents in Waynesville, OH
Recent reviews for Waynesville real estate agents and REALTORS

Kurtis Polacek
eXp Realty
"Wendi was thoughtful and attentive to our needs, and consistently went above and beyond to assist us with the process of listing our house and purchasing a home. She was willing to assist with every step of the process, including helping us to clean our home and get it show ready. I cannot say enoug..."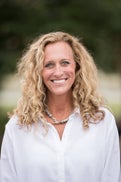 Achal Garg
Keller Williams Advisors Realty
"My experience with Sarah is extremely unsatisfactory. Her communication was very poor. She didn't answer many emails (with questions or asking information), didn't reply text messages, didn't share any information on her marketing efforts even after asking for the information several times, didn't value me as her client. "
"I had a great experience with the agent that I found from HomeLight. My house sold in 2 days and my agent was with me through every step. I would recommend Homelight to all my friends. "
Greg B.
"I'm glad I took HomeLight's advice on their choices of agents, I wouldn't think twice about calling them again should the need arise for another move! "
Bill J.
"Today I'm happily settled in my new house. I love it. Thanks HomeLight. "
Neil O.
Find top real estate agents in cities near Waynesville, OH
Frequently Asked Questions
Check out some of
our other

resources for

Waynesville

homeowners
Sell your house
in Waynesville fast
Find out what cash buyers are willing to pay for your
home right now.
When's the best time to
sell my home?
Use housing market data in your city to learn the best and worst months
to sell your home.
Find out what your
home is worth
Get a free estimated value of your home in less
than 2 minutes.
How much commission do real estate
agents make?
Use this calculator and real estate agent commissions data
to find out.
Advice from America's
Top Agents
Get the latest real estate tips and learn how to sell your home faster and
for more money.
Simple real
estate calculators
Use our free calculators to help you make informed financial decisions when buying or
selling a home.
Find your perfect real estate agent in Waynesville, OH