Find the perfect Westminster real estate agent
We analyze millions of home sales to find the best performing real estate agents.
Top Westminster real estate agents
A top real estate agent can save you significant time and money. Westminster, CA has 3,613 active agents, and HomeLight compares data on all of them to identify the top performers. The city's top 3% of agents do 77.7% more deals yearly than the average agent, move homes off the market 44.1% faster, and save their clients more money — sellers save 2.2x more and buyers save 1.6x more.
"The house was listed on a Thursday night and we had an offer on Tuesday! Thank you HomeLight for recommending such a great realtor!"
Lorie D.
See how 20 of the top REALTORS® and real estate agents in Westminster, CA stack up
Why you need a top real estate agent in Westminster, CA
When it comes to making one of the biggest financial decisions of your life, you need the right real estate team by your side. Top agents do 77.7% more deals than average agents, and those negotiation skills pay off big time: Sellers save 2.2x more money and buyers save 1.6x more money with a top agent.
Top Seller's Agents
A top Westminster seller's agent sells 1.8x more properties, gets you 5.6% more for your home, and sells 44.1% faster than the average agent.
Sale Price / List Price (%)
Days on Market
Lower is better
Top Buyer's Agents
Top Westminster agents help buyers purchase 1.7x more homes, and save their buyers $27,353 compared to the average agent who saves buyers -$5,171.
Sale Price / List Price (%)
Lower is better
Ratings and reviews of top real estate agents in Westminster, CA
Recent reviews for Westminster real estate agents and REALTORS

Alex Streff
Deasy Penner Podley
"Rana was fantastic! It was my first time buying a home and she was very patient and informative during the process. I truly felt I could call or text her any time of day, which I probably ended up abusing with my questions. She helped me get a great deal on a beautiful home that I'm loving. Rana is ..."

Cherry Aguila
ERA- Real Estate
"I highly recommend Tova Oren. She has helped me sell a house in the past and helped me purchase a home recently. Her knowledge and experience is very helpful. She is accessible and returns texts and emails promptly. If you are looking for a trustworthy real estate agent that you can count on, Tova is the one."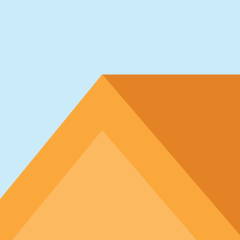 Jim and Emily Benedick
Re/max Premier Realty
"Claudia has sold 3 homes for us in the last 29 years. There is absolutely no comparison to her. Claudia's attention to details and communication is unsurpassable. Claudia goes the extra miles and is unceasing in her energy to work for the client. We have dealt with other realtors and there is no ..."
"When my wife and I contacted HomeLight for help in finding a Realtor, they were in touch almost immediately. We interviewed 3, all were very professional. We found a good fit and the house sold in 9 days."
Jerry R.
"I was so pleased with HomeLight in the sale of my home, I contacted them to find a Realtor to assist me in purchasing another home."
Timothy L.
"I had a home that I couldn't sell for 10 years. I decided to try HomeLight and chose the first agent they provided. My home sold immediately! If I sell another home, I will definitely call HomeLight."
Cynthia B.
Find top real estate agents in cities near Westminster, CA
Check out some of
our other

resources for

Westminster

homeowners
When's the best time to sell your
home in Westminster?
Use housing market data in Westminster to learn the best and worst months
to sell your home.
Real estate commission
in Westminster
Use this calculator and real estate agent commissions data
to find out.
Sell your house
in Westminster fast
Find out what cash buyers are willing to pay for your
home right now.
Advice from America's
Top Agents
Get the latest real estate tips and learn how to sell your home faster and
for more money.
Simple real
estate calculators
Use our free calculators to help you make informed financial decisions when buying or
selling a home.
Find out what your
home is worth
Get a free estimated value of your home in less
than 2 minutes.