from ,
just sold a home using HomeLight
Find the perfect Wilkinsburg real estate agent
We analyze millions of home sales to find the best performing real estate agents.
Top Wilkinsburg real estate agents
A top real estate agent can save you significant time and money. Wilkinsburg, PA has 333 active agents, and HomeLight compares data on all of them to identify the top performers. The city's top 3% of agents do 74.4% more deals yearly than the average agent, move homes off the market 41.0% faster, and save their clients more money — sellers save 2.6x more and buyers save 1.5x more.
"HomeLight put me in touch with the agent I chose and...checked on the progress of my sale. The agent... was very professional and able to sell my house at asking price in just a few days! I would recommend HomeLight to anyone looking to sell a house."
David K.
See how 20 of the top REALTORS® and real estate agents in Wilkinsburg stack up
Find your perfect real estate agent in Wilkinsburg
Why you need a top real estate agent in Wilkinsburg, PA
Wilkinsburg, PA has 333 active real estate agents. The average real estate agent in Wilkinsburg sells about 101 homes and each home spends about 84 days on Wilkinsburg's housing market. Let's see how the top 3% perform in comparison.
Top Seller's Agents
Sellers working with a top real estate agent in Wilkinsburg can make 9.0% more on their home sale and sell 34.46 days faster than the local average.
Sale Price / List Price (%)
Days on Market
Lower is better
Top Buyer's Agents
Compared to average agents, top Wilkinsburg agents help 75.4% more buyers purchase homes, and save those buyers over 10% more on their new homes.
Sale Price / List Price (%)
Lower is better
Ratings and reviews of top real estate agents in Wilkinsburg, PA
Recent reviews for Wilkinsburg real estate agents and REALTORS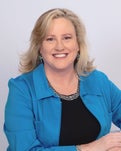 David
Coldwell Banker Real Estate
""Highly likely to recommend! Colleen sold my house for me and did a wonderful job! Even before it was "officially listed" she had lined up several viewings. We accepted an offer (over asking price) before 48 hours had passed. She spared no expense on the photography or advertising- it was wonderful...."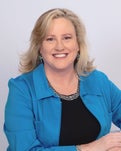 Lucas A
Coldwell Banker Real Estate
"""If I could give Colleen 10 stars, I would! Every aspect of working with her was phenomenal, and my husband and I are so appreciative of having her help us buy our first home. She had our best interest at heart and answered every excessive phone call. We truly believe that our dream home would not ..."

Casie Nunamaker
Keller Williams Realty
"Jason represented us with both the purchase of our current home and the sell of our previous home 3 years later. When buying our current home we had and issue with the seller not moving out. Jason jumped right in rolling up his sleeves and was moving the guys stuff out. Highly impressed with his han..."
"After completing the short HomeLight questionnaire, I was immediately matched with many qualified realtors in my area to help me find my perfect home. Thank you HomeLight for helping me make owning my home a reality!"
Matthew P.
"If it wasn't for HomeLight teaming us up with the right agent, we would not have had such success and professionalism in selling our home."
Fred D.
"HomeLight provided an amazing service in matching us with our Realtor. We couldn't have asked for a better Realtor. He was patient, and just as invested in the purchase of our home as we were. Now that we are in our new home, we couldn't be happier! "
Justin C..
Find top real estate agents in cities near Wilkinsburg, PA
| | |
| --- | --- |
| Active Agents | 2,325 |
| Time on Market | 68 |
| Avg. Sale Price | $180,100 |
| | |
| --- | --- |
| Active Agents | 682 |
| Time on Market | 70 |
| Avg. Sale Price | $290,000 |
Frequently Asked Questions
Check out some of
our other

resources for

Wilkinsburg

homeowners
Sell your house
in Wilkinsburg fast
Find out what cash buyers are willing to pay for your
home right now.
When's the best time to
sell my home?
Use housing market data in your city to learn the best and worst months
to sell your home.
Find out what your
home is worth
Get a free estimated value of your home in less
than 2 minutes.
How much commission do real estate
agents make?
Use this calculator and real estate agent commissions data
to find out.
Advice from America's
Top Agents
Get the latest real estate tips and learn how to sell your home faster and
for more money.
Simple real
estate calculators
Use our free calculators to help you make informed financial decisions when buying or
selling a home.
Find your perfect real estate agent in Wilkinsburg, PA