from ,
just sold a home using HomeLight
Find the perfect Wilson real estate agent
We analyze millions of home sales to find the best performing real estate agents.
Top Wilson real estate agents
HomeLight compares historical data on all of Wilson, NC's 387 real estate agents to find you the best of the best. The city's top 3% agents do 1.9x more deals a year than the average agent, and move homes off the market 47.2% quicker.
"I had a successful home buying process due to the HomeLight agent matching product. They hooked me up with a wonderful real estate agent right off the bat... I would definitely recommend your services again. "
Jacob G..
See how 20 of the top REALTORS® and real estate agents in Wilson stack up
Find your perfect real estate agent in Wilson
Why you need a top real estate agent in Wilson, NC
The best real estate agents out there know how to close deals quickly and painlessly, plus save you money along the way. A top 3% Wilson agent does 1171 deals a year, compared with the average agent's 130 deals. They save buyers 11.0% more than their average-performing counterparts, and save sellers $7,921 more than average.
Top Seller's Agents
Compared to the average agent in Wilson, the top 3% of real estate agents sell 1.9x more homes in the same area, close 41.92 days faster, and help clients earn 398.7% more on their home sales.
Sale Price / List Price (%)
Days on Market
Lower is better
Top Buyer's Agents
Top Wilson buyer's agents transact 1.9x more than the average agent and help clients save up to 398.7% on their home purchases.
Sale Price / List Price (%)
Lower is better
Ratings and reviews of top real estate agents in Wilson, NC
Recent reviews for Wilson real estate agents and REALTORS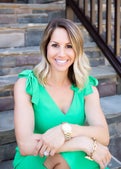 "We worked with Josh Pertzborn who was very responsive and quick to action. It was his quick acting that secured us our home in this crazy market. We got in first and had an offer on the table by the end of the day and went under contract that night. We did not have to pay over the asking price which..."

Christy
World Properties International Dwyer & Associates
"Jen did an amazing job walking us through the experience of selling a home for the 1st time. Every step of the way, she was there to answer the million questions I had. After helping stage the home & hiring an amazing photographer for the listing photos, she had our house under contract in under 48 ..."
"I am so happy I decided to use HomeLight. They paired us with the perfect agent! I couldn't be more pleased with the expertise and professionalism from the real estate agent. "
Dustin P.
"I am so happy that I contacted Homelight and used the referral... My home was under contract in 30 days and this was during the holidays and during a very bad cold spell..."
Phyllis C.
"The process was so extremely quick from the time I reached out to HomeLight to the time we had real estate agents contacting us... I could not be happier with this process."
Mike L.
Find the perfect agent or REALTOR® for your favorite
Wilson

neighborhood
Based on the available transaction data for homes bought and sold in Wilson, top agents are frequently doing deals in Peter Howell, Poets Square, and Country Club Colony.
| | |
| --- | --- |
| Active Agents | 142 |
| Time on Market | 81 |
| Avg. Sale Price | $232,856 |
| | |
| --- | --- |
| Active Agents | 96 |
| Time on Market | 88 |
| Avg. Sale Price | $196,760 |
| | |
| --- | --- |
| Active Agents | 35 |
| Time on Market | 153 |
| Avg. Sale Price | $255,908 |
Explore other neighborhoods in Wilson, NC
Find top real estate agents in cities near Wilson, NC
| | |
| --- | --- |
| Active Agents | 2,514 |
| Time on Market | 77 |
| Avg. Sale Price | $245,000 |
Frequently Asked Questions
Check out some of
our other

resources for

Wilson

homeowners
Homes for sale
in Wilson
Discover your perfect home in the neighborhood
of your dreams.
Sell your house
in Wilson fast
Find out what cash buyers are willing to pay for your
home right now.
When's the best time to sell your
home in Wilson?
Use housing market data in Wilson to learn the best and worst months
to sell your home.
Find out what your
home is worth
Get a free estimated value of your home in less
than 2 minutes.
How much commission do real estate
agents make?
Use this calculator and real estate agent commissions data
to find out.
Advice from America's
Top Agents
Get the latest real estate tips and learn how to sell your home faster and
for more money.
Find your perfect real estate agent in Wilson, NC