Find the perfect Wilton real estate agent
We analyze millions of home sales to find the best performing real estate agents.
Top Wilton real estate agents
HomeLight looks at the performance data of the top-performing real estate agents in Wilton, CT to show you only the best matches. This is what a top Wilton real estate agent looks like: they make their sellers $7,894 more money than the average agent, save $99,989 more for buyers, and work 85.0% more transactions.
"I will surely recommend HomeLight... We had used another agent previously not associated with Homelight.com and were horribly disappointed. Overall we were very pleased and glad we used...Homelight for this transaction."
Jeff A.
See how 20 of the top REALTORS® and real estate agents in Wilton, CT stack up
Find your perfect real estate agent in Wilton
Why you need a top real estate agent in Wilton, CT
Wilton's top 3% of real estate agents save buyers 5.2% more on home purchases and help sellers make $49,425 more on their home sales when compared to the average agent. Top real estate agents in Wilton also work 625 transactions, which is 1.8x more than the average in the area.
Top Seller's Agents
Top seller's agents in Wilton sell 81.62 days faster than the average agent, make sellers 5.4% more on the sales, and move 1.9x more properties.
Sale Price / List Price (%)
Days on Market
Lower is better
Top Buyer's Agents
When compared against the average real estate agent, the top Wilton buyer's agents move about 321.88 properties and save buyers $99,989 on their home purchases.
Sale Price / List Price (%)
Lower is better
Ratings and reviews of top real estate agents in Wilton, CT
Recent reviews for Wilton real estate agents and REALTORS
Adrian Hendershot
William Raveis
"My wife and I just closed on our home with the help of the amazing Christine Howard I can't rave about her enough, she truly took care of us in every sense of the word. She's knowledgeable about the pulse of the Fairfield and surrounding CT marketing. She cares. It's personal for Christine and she ..."
Nick Marcello
William Raveis
"We highly recommend Christine Howard for your home sale or purchase! Christine was extremely knowledgeable of the market and helped us land our dream home that had multiple offers. She is friendly & patient, but will work hard for you and your family. If you are looking in Fairfield County, give her a call!"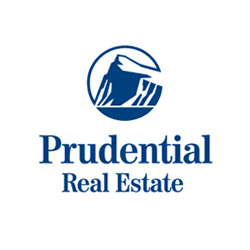 Robin L
Prudential Connecticut Realty
"We have used Garth for about 20 years since transferring to Fairfield County after attending college out of state. He has worked on 4 properties with us: 1 rental and 3 purchases. We have always been extremely pleased with Garth's knowledge of the market as well as his ability to make us feel comfo..."
"I found HomeLight quick and easy to use to help me select a Realtor to sell my second home. I selected the first Realtor on the HomeLight list and am pleased to report that I closed on the home within 30 days of listing."
Jane L.
"We would highly recommend HomeLight as a valuable resource to find the perfect agent to sell any type of property."
Terri B.
"My experience with Homelight was truly world class... I had an offer on my house within 2 weeks of being on the market and I truly would not have had such a successful experience without Homelight... I will definitely use their service in the future!"
Andrew L.
Check out some of
our other

resources for

Wilton

homeowners
When's the best time to
sell my home?
Use housing market data in your city to learn the best and worst months
to sell your home.
How much commission do real estate
agents make?
Use this calculator and real estate agent commissions data
to find out.
Sell your house
in Wilton fast
Find out what cash buyers are willing to pay for your
home right now.
Advice from America's
Top Agents
Get the latest real estate tips and learn how to sell your home faster and
for more money.
Simple real
estate calculators
Use our free calculators to help you make informed financial decisions when buying or
selling a home.
Find out what your
home is worth
Get a free estimated value of your home in less
than 2 minutes.
Find your perfect real estate agent in Wilton, CT