from ,
just sold a home using HomeLight
Find the perfect Winder real estate agent
We analyze millions of home sales to find the best performing real estate agents.
Top Winder real estate agents
Need a real estate agent in Winder, GA? HomeLight compares objective performance data from all 3,373 of the city's agents, so you can choose the best. The top 3% of agents in San Francisco do 1.8x more real estate deals than the average agent — and they sell homes 1.1x faster.
"HomeLight saved the day by identifying three best of class real estate agencies in Atlanta and within 2 months we purchased. "
Martha L.
See how 20 of the top REALTORS® and real estate agents in Winder stack up
Find your perfect real estate agent in Winder
Why you need a top real estate agent in Winder, GA
The 3,373 active real estate agents in Winder move 217 homes off the market in 73 days on average. Top Winder real estate agents move properties off the housing market 33.12 days faster than average agents.
Top Seller's Agents
If you're wanting to save time and cash, look no further than Winder's top 3% of real estate agents: they sell homes 33.12 days faster than the average agent, and save their sellers 2.7x more money along the way.
Sale Price / List Price (%)
Days on Market
Lower is better
Top Buyer's Agents
Top agents in Winder help 1.7x more buyers than average agents, and save you 63.9% more money.
Sale Price / List Price (%)
Lower is better
Ratings and reviews of top real estate agents in Winder, GA
Recent reviews for Winder real estate agents and REALTORS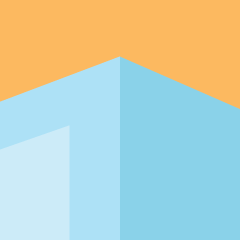 S. Wilson
Re/max Around Atlanta
""Mary Ann & John were amazing to work with. They listened to every single concern we had and addressed those concerns. They gave us invaluable information to help us make the best decisions...In real time & retrospect it was clear that Mary Ann & John always had our best interest. I would recommend ..."

Jane Chen
Keller Williams Peachtree Road
"When our family decided to sell our property, the market was hot and we knew we needed someone experienced who could help us through the process. We conducted a lot of research in advance and interviewed many prospective sell-side agents. Raegan stood out because she was not only very knowledgeable ..."

Diane
Keller Williams Peachtree Road
"Raegan and her team were amazing and so invested in helping us find a new home and helping us prepare to sell our home as well. Raegan was creative in her approach to help set our offer apart from others and she and her team were organized and efficient which allowed for quick closing experiences. W..."
"I am so grateful for the referral that HomeLight sent to us.... sold our home by the end of the first day of listing. "
Joey G..
"I would recommend HomeLight to anyone who wants to work with a top-notch realtor and get their home sold fast! I received a full offer the day after putting my home on the market."
Joyce P.
"We had a contract on the home within two weeks of listing. Thanks to HomeLight for directing us to a very good realtor."
Roger C..
Find top real estate agents in cities near Winder, GA
Frequently Asked Questions
Check out some of
our other

resources for

Winder

homeowners
Sell your house
in Winder fast
Find out what cash buyers are willing to pay for your
home right now.
When's the best time to sell your
home in Winder?
Use housing market data in Winder to learn the best and worst months
to sell your home.
Find out what your
home is worth
Get a free estimated value of your home in less
than 2 minutes.
Real estate commission
in Winder
Use this calculator and real estate agent commissions data
to find out.
Advice from America's
Top Agents
Get the latest real estate tips and learn how to sell your home faster and
for more money.
Simple real
estate calculators
Use our free calculators to help you make informed financial decisions when buying or
selling a home.
Find your perfect real estate agent in Winder, GA