from ,
just sold a home using HomeLight
Find the perfect Pensacola real estate agent
We analyze millions of home sales to find the best performing real estate agents.
Top Pensacola real estate agents
HomeLight examines the transaction history for the 238 active Pensacola real estate agents to find the best ones. The top 3% of real estate agents in Pensacola get homes off the market in 40 days and sell for $13,597 more than the average.
"Thanks to HomeLight's immediate response to my request and a perfect match with an outstanding realtor, we sold our home in record time."
Nancy M.
See how 20 of the top REALTORS® and real estate agents in Pensacola stack up
Find your perfect real estate agent in Pensacola
Why you need a top real estate agent in Pensacola, FL
Here's why you should work with a top Pensacola real estate agent: the average agent in the city closes around 136 deals, but the top 3% of agents work on 1119 transactions in the same area. On top of that, top Pensacola agents make $16,444 more and move homes 2.5x faster than the average agent.
Top Seller's Agents
What kind of results can you get with a top seller's agent in Pensacola? They sell 1.9x more properties, save their sellers $20,668 more, and move homes 1.6x faster than average agents.
Sale Price / List Price (%)
Days on Market
Lower is better
Top Buyer's Agents
In comparison to average real estate agents in Pensacola, top buyer's agents save clients 88.6% on their home and help buy 1.8x more properties.
Sale Price / List Price (%)
Lower is better
Ratings and reviews of top real estate agents in Pensacola, FL
Recent reviews for Pensacola real estate agents and REALTORS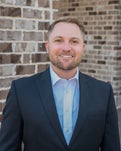 Greg Hoggatt
Keller Williams Gulf Coast
"I've been buying and selling homes for over 40 years and Travis, along with his intelligent, beautiful, wife Heather, are easily the most knowledgeable, professional and effective Realtors I've ever had the pleasure of knowing. He ALWAYS took my phone calls, regardless of the time of day and his gui..."

Terry Huling
Southern Real Estate Sales
"Kevin and LeAnn were so great. They listed and sold my home in 5 days. Never had ti worry about anything in the process as the explained it all and took care of everything. Advice given to make the property appealing really paid off. If you need or want to sell your home don't look any further, call..."
"We found the questions to be very helpful in directing us to agents who focused on the area and homes in which we would be most interested... Without HomeLight, our buying process would have been much more time-consuming and complicated. "
John M.
"HomeLight will make your decision making so much easier. They give you three choices and all choices have proven track records. They take the hassle out of finding the right real estate firm!"
Debra K.
"Within hours of providing HomeLight with my contact information, I was contacted by two agents from the list they provided. Both subsequently came by my home and made their 'pitch'. I'll never know if I made the best choice, but my house sold in 19 days! "
Robert G.
Find the perfect agent or REALTOR® for your favorite
Pensacola

neighborhood
Based on the available transaction data for homes bought and sold in Pensacola, top agents are frequently doing deals in Rancho - Del Rey, Old North Boulder, and Eastlake Land Swap.
| | |
| --- | --- |
| Active Agents | 161 |
| Time on Market | 71 |
| Avg. Sale Price | $629,458 |
| | |
| --- | --- |
| Active Agents | 98 |
| Time on Market | 71 |
| Avg. Sale Price | $1,101,977 |
| | |
| --- | --- |
| Active Agents | 96 |
| Time on Market | 65 |
| Avg. Sale Price | $447,913 |
Explore other neighborhoods in Pensacola, FL
Find top real estate agents in cities near Pensacola, FL
| | |
| --- | --- |
| Active Agents | 888 |
| Time on Market | 66 |
| Avg. Sale Price | $257,500 |
Frequently Asked Questions
Check out some of
our other

resources for

Pensacola

homeowners
Sell your house
in Pensacola fast
Find out what cash buyers are willing to pay for your
home right now.
When's the best time to sell your
home in Pensacola?
Use housing market data in Pensacola to learn the best and worst months
to sell your home.
Find out what your
home is worth
Get a free estimated value of your home in less
than 2 minutes.
How much commission do real estate
agents make?
Use this calculator and real estate agent commissions data
to find out.
Advice from America's
Top Agents
Get the latest real estate tips and learn how to sell your home faster and
for more money.
Simple real
estate calculators
Use our free calculators to help you make informed financial decisions when buying or
selling a home.
Find your perfect real estate agent in Pensacola, FL