HomeLight empowers people to make smarter decisions during one of life's most important moments:
buying or selling their home.
Our Story
When founder Drew Uher and his wife set out to buy their first home, it was next to impossible to find a decent real estate agent, let alone a buyer. There was no easy way to research an agent's historical performance, online review sites were unreliable, and after working with several different agents it was clear that not all of them were created equal.
That's why we created HomeLight ⏤ the best way to find a great real estate agent.
Now, we're so much more. Since launching in 2010, HomeLight has connected thousands of clients with top local real estate agents, investors, and online resources. We've designed a line of data-driven real estate products to make it easier to make smarter decisions throughout the process of buying or selling a home.
Come explore your options.
Our Leadership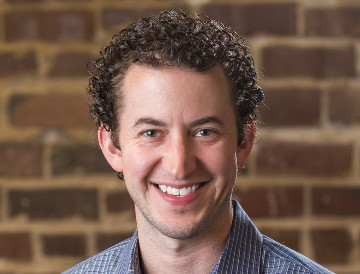 Drew Uher is the CEO and Founder of HomeLight. He founded HomeLight after purchasing his first home in San Francisco. Prior to HomeLight, Drew held positions at Pubmatic and Morgan Stanley. Drew has been named one of the 100 Most Influential Real Estate Leaders by Inman News. Drew graduated summa cum laude from Texas A&M University with a B.S in Management Information Systems. He also has an M.B.A. from the Stanford Graduate School of Business.
Sumant is the COO of HomeLight. He previously served as the President of CafePress, helping take the company public in 2012. Over the last 20 years, Sumant has held leadership positions in general management, product, and marketing at leading consumer Internet companies. Sumant has a B.S. in Electrical Engineering/Computer Science and a B.A in Economics from U.C. Berkeley, as well as an M.B.A with Honors from the UCLA Anderson School of Management.
Mike Abner
VP of Engineering
Mike is the VP of Engineering at HomeLight, leading the team since 2014. He previously worked as Senior Engineer at Giftly, an electronic gift card startup, where he was the first engineering hire. At Giftly, he led the implementation of the Giftly iPhone App that won a "Best App of 2012" award from Apple. Mike has an M.S. in Computer Science from American University and a B.A in Computer Science from James Madison University.
David is the VP of Finance for HomeLight, responsible for all finance and administrative functions of the company. He has over 20 years of experience in finance, accounting, and technology, with roles spanning public accounting, mergers and acquisitions, FP&A, and investor relations. David has worked at Deloitte, Sun Microsystems, Oracle Corp., and was most recently VP of Finance at CafePress, where he worked with Sumant through the company's 2012 IPO. David graduated summa cum laude with a B.A. in Accounting from North Carolina State University, where he was the highest standing graduate in the College of Management.
Devu Gandhi
VP of Business Development
Devu is the VP of Business Development for HomeLight. He previously held business development leadership roles at Prosper Marketplace and Trulia, helping to scale both companies. Devu has over 15 years of experience across finance and technology, with expertise in building consumer Internet marketplaces. Devu has a B.A.S. in Computer Science from the University of Pennsylvania and a B.S. in Finance from The Wharton School. He also received his M.B.A. from the Kellogg School of Management.
J.J. McCarthy
VP of Product
J.J. is in charge of product at HomeLight, extending our core business to serve buyers, sellers, and real estate professionals in new and exciting ways. Prior to HomeLight, J.J. was the Founder and CEO of PropertyWalk, a marketplace for Bay Area real estate. J.J. graduated from Davidson College with a double-major in History and German. He also has an M.B.A. from the Stanford Graduate School of Business.
John Van Slyke
VP of Customer Acquisition
John leads customer acquisition for HomeLight focusing on HomeLight's growth strategy across all media platforms including television, digital and social. Prior to HomeLight, John has worked at Amazon, zulily, and most recently led the growth marketing team at Redfin. John graduated from Brown University with a B.A and dual concentration in Sociology and Organizational Behavior and management. He also holds an M.B.A. from the F.W. Olin Graduate School of Business at Babson College.
Meagan Herzog
Head of Strategic Operations
Meagan manages strategic operations at HomeLight. Prior to HomeLight, Meagan worked in growth private equity as an investment associate at TA Associates. Before that, she worked in investment banking on Citigroup's Leveraged Finance team.Meagan graduated summa cum laude from Dartmouth College with a B.A. in Economics and Spanish. She also has an M.B.A. with Distinction from the London Business School.
Sandy is the Head of Talent of HomeLight. She previously worked at ZeroCater where she oversaw all talent acquisition efforts and people operations. Sandy raised ZeroCater's recruiting efforts from 20 to over 150+ people in two years and staffed all of the company's executives. Prior to ZeroCater, Sandy worked in people operations at Google.Sandy has a B.S. in Economics and Communications from U.C Davis and is an SHRM certified professional.
Todd Rhodes
Director of Sales
Todd leads our Sales organization - with a focus on our Client Account Executive Team as well as the relationship management of our Agent partners through the Agent Success Manager Team. A self-admitted "startup enthusiast", Todd's focus is a commitment to aligning extensive product knowledge with trustworthy advice to build strong relationships – both internally and externally. Prior to joining HomeLight, Todd has led sales teams at companies like Zenefits, Gannett Media and other SaaS startups. A graduate of the University of Cincinnati with a BS in Psychology and Economics and MBA from Youngstown State University.
Danny Stubo
Director of Sales
Danny is the Director of Sales at HomeLight, leading our sales team since early startup. His focus is with our Onboarding Team that helps Real Estate Agents become successful with HomeLight referrals. He has over 17 years experience developing highly productive teams to drive sales and exceed goals. He previously has lead sales teams at E-Loan.com from startup to IPO though the sale of the company. Danny has a B.A. in Economics from California State University Chico and holds his MLO license.
Jobe Danganan
General Counsel
Jobe is the General Counsel of HomeLight, overseeing its legal, compliance, and corporate governance functions. He previously served as the General Counsel of Sindeo and Credible, a government lawyer at the CFPB and FCIC, and a law firm associate and judicial clerk. Jobe graduated magna cum laude from Harvard University with an A.B. in Social Studies. He also has an M.P.A. from Princeton University and a J.D. from U.C. Berkeley.
View Open Positions
What people are saying about HomeLight
View More

"
The company will use the new capital to further steer the company on its impressive growth path.

"
In a world of inflated agent reviews and endless buyer leads, HomeLight is drumming up listing leads for agents by attracting homesellers seeking to list with professionals who are proven to outperform their peers.

"
Citi has been an active corporate investor in FinTech and Security startups; HomeLight's data may help to optimize its residential mortgage lending business.
Offices
San Francisco
100 First Street
Suite 2600
San Francisco, CA 94015
View on Google Maps
Seattle
1411 4th Ave
9th floor
Seattle, WA 98101
View on Google Maps
Phoenix
1375 North Scottsdale Road
Suite 140
Scottsdale, AZ 85257
View on Google Maps